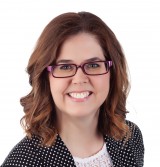 Email
Direct: (785) 330-7524
Amy is an Account Manager for personal lines. She joined the CEK team in 2018.
Amy has an extensive background in Real Estate, Finance & Corporate Training.
She, her husband and 4 children moved to Lawrence in 2011 and have fallen in love with
the Lawrence community. In her free time Amy enjoys traveling, cooking, spending time
with her family & serving in her church.